Anti-Money Laundering
Consulting Services & Strategies
Hannah Winter, CAMS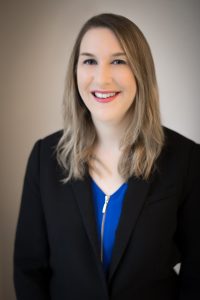 Hannah joins the Outlier team with a passion for compliance and a wealth of experience in anti-money laundering compliance (AML), counter terrorism financing (CTF), consumer compliance, payment card industry (PCI) compliance and securities legislation. Hannah is a Certified Anti-Money Laundering Specialist (CAMS) and has a degree in Communications from Simon Fraser University.
Hannah has experience working in-house with money services businesses, banks, and securities dealers. Hannah's regulatory experience covers legislation in Canada, the United States, and the United Kingdom.
When Hannah first got into financial compliance, she was given the task of reviewing an AML effectiveness review report of an MSB compliance program. From that report she learned all about Canada's financial intelligence unit, FINTRAC, and the elements of a compliance regime. She got carried away in regulatory research and once she got a taste for client investigations, she was hooked.
Hannah has a strong focus to improve compliance processes through training, policies, procedures, and guidelines. She believes in setting a strong culture of compliance within an organization and as Outlier's mission statement articulates, "good compliance can enable good business."
Email: hannah@outliercanada.com
LinkedIn