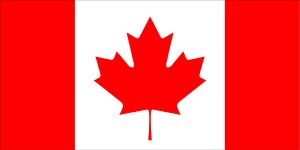 Where Can You See The Draft Regulations?
Amendments to Canada's Proceeds of Crime (Money Laundering) and Terrorist Financing Regulations (PCMLTFR) will be published this Saturday, July 4th, 2015 in the Canada Gazette.  There will be a 60 day comment period, open to all stakeholders.
Who Should Comment & Why Does It Matter?
We expect that the draft amendments will include, among other things, the inclusion of 'dealers in digital currency' as money services businesses (MSBs), and updates to the methods that can be used to identify customers in a non-face-to-face environment.
If you are a regulated entity under the Proceeds of Crime (Money Laundering) and Terrorist Financing Act (PCMLTFA), including:
Financial entities;
Life insurance;
Securities dealers;
Money services businesses;
Accountants;
Real estate;
Casinos;
Dealers in precious metals and stones; and
British Columbia notaries,
or if you are a digital currency business, the proposed amendments are likely to have an impact on the way that you do business.
The 60 day comment period is intended for stakeholders to submit meaningful feedback that can shape the law, and provide insight for lawmakers on how the regulations will impact Canadian businesses.
How Do You Comment?
Comments must be submitted in writing (either on paper or electronically).
Snail Mail:
Attention:  Lisa Pezzack
Director, Financial Systems Division
Department of Finance
90 Elgin Street
Ottawa, Ontario, K1A 0G5
Email:
Make Your Voice Heard
These are the only official means to submit comments.  We highly encourage all stakeholders to participate in this process.
Need A Hand?
At Outlier, we believe that it is important to participate in decisions that affect you and your business.  If you would like someone to look over your submission before you make comments to the Department of Finance, you can get in touch with us free of charge.  We will look over your submission and make suggestions, without any cost to you.  If you need a hand, please feel free to contact us.