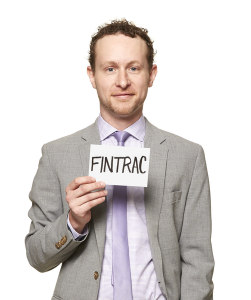 In 2014, Outlier made an Access to Information and Privacy (ATIP) request, which led to the publication of the Financial Transactions and Reports Analysis Centre of Canada's (FINTRAC's) policy positions. Since then, we have seen very few updates to these pages, although we know that new policy positions have been requested (we've made a few requests ourselves). We decided that it made sense to follow up a year later to find out what was new.
While this information is not yet shared on FINTRAC's website, we expect that it will be shortly. We are sharing the information with you, in advance of that publication, as we strongly believe that this type of information can be useful for all reporting entities in staying compliant.
We encourage you to use, analyze and write about it, as you see fit. While we would be grateful if you credit us as the source of information when you do so, we won't hold it against you if you don't.
The only true condition that Outlier would like to place on this information is that you not charge anyone for access to it. We believe that information – and in particular information that benefits us all as a community – should be free.
If you have any questions or concerns about the materials themselves, the best course of action is likely going to be contacting FINTRAC directly (guidelines-lignesdirectrices@fintrac-canafe.gc.ca). If you're not comfortable doing so, or would like to discuss your question before hand, please feel free to reach out to any Outlier staff member (info@outliercanada.com).
You can download the PDF document (we're sorry – this is the only format that we have) here.
2016 FINTRAC Unpublished Policy Positions
We hope that it helps you to stay compliant!