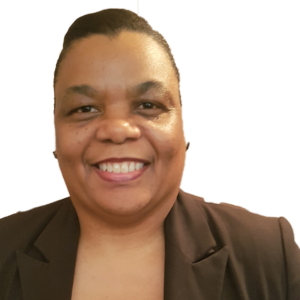 The Outlier Compliance Group team is thrilled to welcome our newest member, Karene Lewis!
Karene brings deep banking (including credit union) and money services business (MSB) experience.
Karene's Bio
Karene joins the Outlier team with more than 15 years of experience in the financial services sector; over 10 years of experience working in the Credit Union sector; over eight years of working experience building relationships with MSBs and PSPs, and enhancing and managing compliance programs for a variety of regulated entities.
Her areas of knowledge and experience in regulatory compliance and risk management were gained through various roles throughout her career in the financial services sector; managing regulatory compliance and risk, contributing to the development and implementation of policies and procedures, conducting comprehensive internal compliance audits, effectiveness reviews, risk assessments and the training of team members, senior management and executives; with proven strengths in communication and building strong business relationships.
Karene got into compliance when in her role as Business Relationship Manager, she was tasked with managing the MSB and high-risk client program for the financial institution. In order to become more familiar with the industry that she was now going to be working so closely with, she attended a Canadian MSB conference, where she learned so much about these regulated entities, how they are typically formed out of a need to provide financial services to often underserved communities and as a way for families to send financial assistance to family members in need, in diasporas around the world. With this knowledge, she was hooked and wanted to find out how she could help bring a positive light to this much-needed service while ensuring adherence to all applicable regulatory compliance laws and regulations.
Karene supports Outlier's mission statement, "good compliance can enable good business." She is passionate about compliance and risk management and believes that businesses can be successful and compliant at the same time; sometimes all you need is a little help and some guidance to set you on the right path.
Please join us in welcoming Karene!
She'll be attending the Futurist conference in Toronto as her first official Outlier event. Please say hello and welcome her to the team.