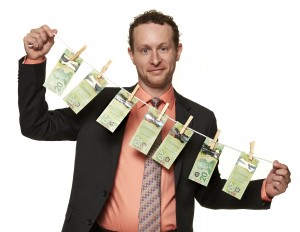 OSFI
On April 20th, 2016, the Office of the Superintendent of Financial Institutions (OSFI) released the United Nations Security Council's (UNSC's) Al-Qaida and Taliban regulations update to the sanctions list, adding five individuals.
The individuals are subject to the assets freeze, travel ban and arms embargo set out in paragraph 2 of Security Council resolution 2253 (2015) adopted under Chapter VII of the Charter of the United Nations.  He individuals listed hold the following titles:
Head of religious compliance police and a recruiter of foreign terrorist fighters for Islamic State in Iraq and the Levant (ISIL);
lead oil and gas division official of Islamic State in Iraq and the Levant (ISIL);
Leader of an Indonesia-based organization that has publicly sworn allegiance to Islamic State in Iraq and the Levant (ISIL);
Leader and armed groups in Gaza using money to build an ISIL presence in Gaza; and
Served as the acting emir of Jemmah Anshorut Tauhid (JAT) since 2014 and has supported Islamic State in Iraq and the Levant (ISIL).
All of these individuals are of different nationalities, but all have connections to ISIL and have been designated as such.
See the update on the United Nations (UN) website.
OFAC
The U.S. Department of Treasury's Branch, The Office of Foreign Asset Control (OFAC), released two updates last week.  One update was related to the addition of an individual to the Libya Sanctions list.  The second update was the publication of new Cuba-related Frequently Asked Questions (FAQ), related to the recent changes made to the sanctions that had previously been placed on Cuba.
OFAC administers and enforces economic and trade sanctions based on U.S. foreign policy and national security goals.  The sanctions target countries, regimes, terrorists, international narcotics traffickers, the proliferation of weapons of mass destruction, and other threats to the national security, foreign policy or economy of the U.S.  The changes to the Libya sanctions list included the addition of the Prime Minister and Defense Minister of the National Salvation Government, who has been added due to contributions to the situation in Libya.
See the Cuba-related FAQ update on OFAC's website.
See the Libya sanction list update on OFAC's website.
See OFAC's recent actions page.
Need A Hand?
We would love to hear from you.  If there are subjects in this post that you would like to know more about, or if you need assistance with your compliance program, please contact us.