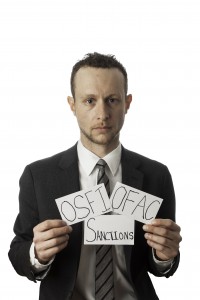 OSFI
On June 27th, 2016, the Office of the Superintendent of Financial Institutions (OSFI) released two updates to the United Nations Security Council's (UNSC's) Al-Qaida and Taliban regulations sanctions list, amending 8 individuals and 1 entity.
The individuals are subject to the assets freeze, travel ban and arms embargo set out in paragraph 2 of Security Council resolution 2253 (2015) adopted under Chapter VII of the Charter of the United Nations.
All of the individuals are of different nationalities, but all have connections to Al-Qaida and French terrorist groups.  Some of the individuals have been detained and are currently serving out sentences.  Where others have arrest warrants issued by France, which are currently outstanding.
Go to the OSFI UNAQTR update on the OSFI page.
OFAC
The U.S. Department of Treasury's Branch, The Office of Foreign Asset Control (OFAC), released three updates last week.  One update was related to the Counter Terrorist Designations list.  The second update was the publication of new Panama-related and Kingpin Act General Licenses and related Frequently Asked Questions (FAQ). The FAQ update is related to recent adjustments made to the sanctions placed on Panama.
OFAC also released the details about the implementation of the Federal Civil Penalties Inflation Adjustment Act, where penalties related to AML failings have increased 150%, the allowable maximum.  The adjustment to the base fine of USD 11,000, has now increased to USD 27,500.  This is based off the Consumer Price Index, and if you are curious about the actual math, see the image below:
OFAC administers and enforces economic and trade sanctions based on U.S. foreign policy and national security goals.  The sanctions target countries, regimes, terrorists, international narcotics traffickers, the proliferation of weapons of mass destruction, and other threats to the national security, foreign policy or economy of the U.S.  The changes to the Counter Terrorism Designations list included the removal of 11 Somali and Djibouti nationals.  The update also included the addition of one individual of Indian nationality with ties to the entity added, which is a section of Al-Qaida operating within India.
See the Counter Terrorism Designations List update on OFAC's website.
See the Kingpin Act/Panama-related General Licenses and FAQs update on OFAC's website.
See the Implementation of the Federal Civil Penalties Inflation Adjustment Act update on OFAC's website.
See OFAC's Recent Actions page.
Need A Hand?
We would love to hear from you.  If there are subjects in this post that you would like to know more about, or if you need assistance with your compliance program, please contact us.